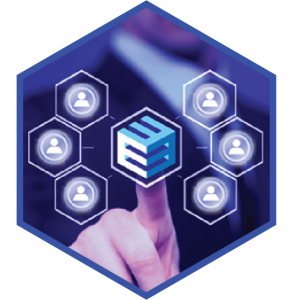 Exceptional Employees for Exceptional Results
Our vision
E3R is a Service Disabled Veteran Owned Small Business (SDVOSB) founded in 2011 to provide engineering and program management services to the Department of Defense (DoD) and Department of Homeland Security (DHS).
Our Mission
Our company name reflects our business model. We achieve our purpose and business success through hiring and retaining the very best employees in our industry. E3R employees hold trusted positions providing engineering and programmatic support to government maritime C5ISR programs.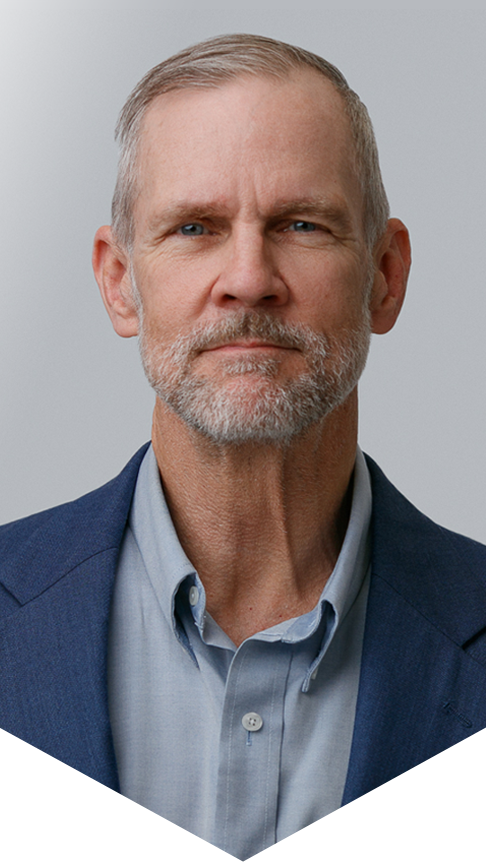 President & Chief Executive Officer
Mark graduated from the US Naval Academy in 1977 with a B.S. in Operations Analysis. He was the Arleigh Burke Honor Graduate and the Combat Systems Honor Graduate of his Basic Surface Warfare Officer class. In 1988 on USS SIMPSON he directed gun battery counter-fire that resulted in the destruction of a hostile gun battery ashore. He then directed the only surface to surface missile duel in US Navy history, sinking a 1000 ton enemy corvette after it fired a Harpoon missile. He graduated from Naval Postgraduate School (NPS) in 1990 with a Master of Science in Engineering Science, specializing in weapon systems engineering. Upon graduation from NPS he became an Engineering Duty Officer and reported to the Aegis Program Office as the Aegis Baseline Engineer, managing the definition, configuration, and software development of Aegis baselines, managing all Aegis development facilities, and managing HIPER-D, a joint DARPA / Navy program to develop High Performance Distributed Supercomputing for US Navy surface combatants. He then worked in a joint Aegis and PEO Theater Air Defense (TAD) advanced technology program.
His next assignment was to PEO Theater Air Defense, initially managing the development of the Advanced Combat Direction System (ACDS) Block 1 (an ACAT 2 program). His responsibilities soon grew to include the development and life cycle support for all non-Aegis shipboard combat systems, including ACDS Block 0 (ACAT 2), NTDS, NTU cruisers, FFG's, and Ship Self Defense System (SSDS, another ACAT 2 program).
He then served as the PEO TAD lead for the combat system on DDG 1000 before retiring from the Navy in 1997 and accepting a position with Ocean Systems Engineering Corporation (OSEC) in San Diego. At OSEC, he provided full time engineering and programmatic support to PMW 163 (now PMW 120) in the development of advanced technologies for signals intelligence. Under his leadership, OSEC business with SPAWAR and associated Program Executive Offices grew from zero to $22M per year. When QinetiQ North America (QNA) purchased OSEC and ComGlobal Systems, Mark became responsible for the combined OSEC and ComGlobal operations supporting SPAWAR and eventually also for support services to Office of Naval Research (ONR), NAVSEA, and the US Coast Guard.
Leaving QNA, Mark founded E3R in June 2011. Mark is certified as a DAWIA Level 3 Program Manager and was awarded the Assistant Secretary of the Navy Acquisition Reform Award and Bronze Star with Combat "V".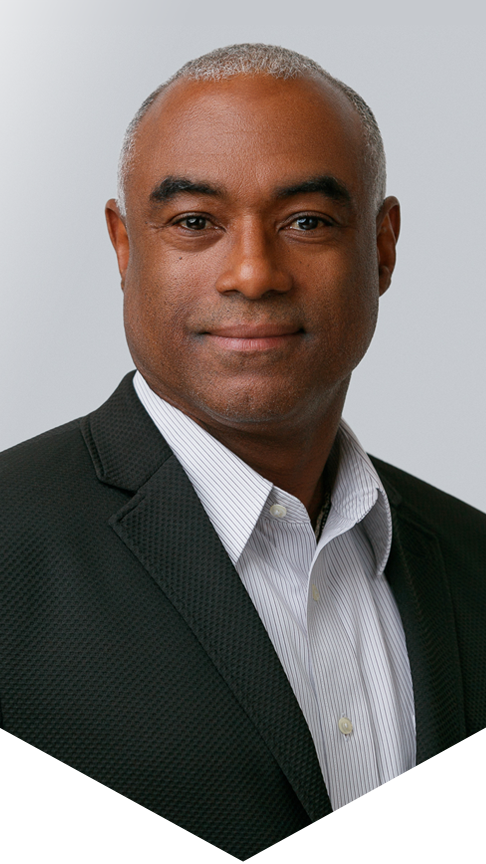 Vice President & Chief Operations Officer
PJ Perrault received his Commission as a Naval Officer in 1985 and designated a Naval Aviator in 1986. His tours of duty included: Officer In Charge/Air Operation Commander, TACRON 12, USS Essex; Executive Officer, Sea-Based Weapons and Advanced Tactics School Pacific, San Diego; SH-60F/H Maintenance Officer/Department Head, Helicopter Anti-Submarine Squadron Two, San Diego; Command Briefer/Operations Planning Officer, U.S. Pacific Command, Hi.; CAG Staff/ Air Anti-Submarine Warfare Subject Matter Expert, Carrier Air Wing 15, San Diego; SH-60 Flight/NATOPS Instructor, Helicopter Anti-Submarine Squadron Ten, San Diego; Maintenance and Operations Division Officer, Helicopter Anti-Submarine Squadron Four/Sixteen, San Diego. PJ has a B.S. in Aerospace Engineering from New York Polytechnic Institute, Engineering College of New York University. He went on to graduate from U.S. Army Command and General Staff College with a M.A. in Military Operations and Webster University with a M.A. in Computer Resources and Information Management.
After retiring from the Navy in 2005, he went on to serve at Systems Planning and Analysis, Inc., as a Technical Analyst supporting PEO C4I/PMW 120. He was selected as a Senior Science and Technology (S&T) Analyst to support the SPAWAR Chief Technology Officer (CTO) and as the Program Manager provided direct technical support to the CTO for Technology Transition and Transfer services. PJ joined E3R Inc., and as the E3R Program/Portfolio Manager for SSC Pacific he has won the CTO support service contract twice. He provides strategic level leadership, management, mentoring, and oversight for two of E3R's prime contracts.
He provides technical guidance across program management disciplines and engineering services, facilitates identification of Information Warfare (IW) capability gaps and advancing developing technologies into new warfighting capabilities. He has a keen understanding of emerging technologies and S&T funding initiatives enabling technology development and rapid transition to the warfighter. He is a leader in the development and implementation of the SPAWAR S&T CONOPS and an author of SPAWAR Transition documents. He has extensive experience in processes supporting the Office of Research and Technology applications (ORTA), Cooperative Research and Development Agreements (CRADAs) and Technology Transfer. PJ has received numerous personal awards including Defense Meritorious Service Medal, and Navy Commendation and Achievement Medals.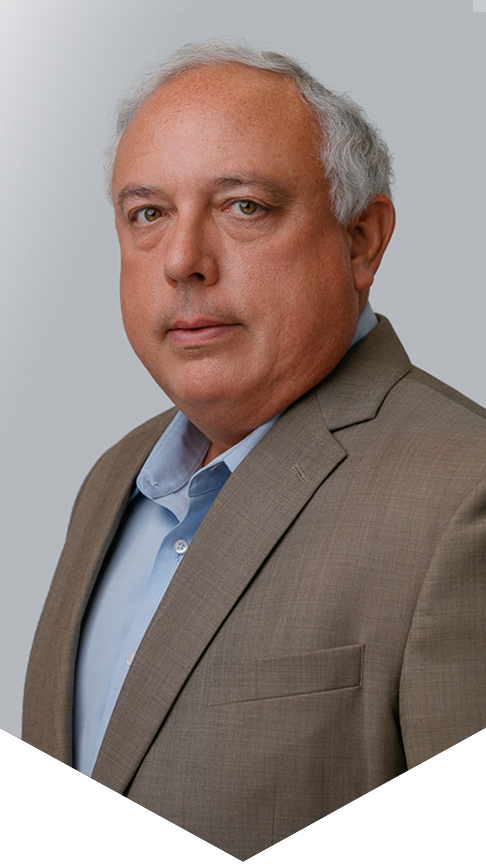 Vice President & Chief Growth Officer
Gary Brister enlisted in the United States Navy in 1982 going on to receive his Commission as a Naval Officer in 1987 upon graduating from the University of Oklahoma with a B.A. (dual degree) in Economics and Political Science.  He went on to graduate from Naval Post Graduate School in 1993 with a M.S. in Information Technology Management (ITM).  As a Surface Warfare Officer his tours in the Navy included: USS NEW ORLEANS (LPH 11); USS LA SALLE (AGF 3); USS TARAWA (LHA 1); Speech Writer within the Public Affairs Office (PAO), Commander Naval Surface Forces Pacific (CNSP); Office in Charge of Landing Craft Utility (LCU) Department, Assault Craft Unit ONE, in charge of 14 LCUs located in San Diego CA and Sasebo Japan; Assistant Functional Integration Manager, Navy Center for Information Technology (CIT) supporting implementation of the Navy's "Revolution in Training;" Strategic Planning, Combined Forces Command Afghanistan / CJ5 Strategy Planner and Policy Branch Kabul, Afghanistan developing weekly Presidential (POTUS) and bi-weekly Secretary of Defense (SECDEF) briefings; and Director, Officer Professional Development Program, Navy Center for Information Dominance (CID West).
After retiring from the Navy in 2006, he went on to serve in the capacity of a Business Development and Capture Lead for Ocean Systems Engineering (OSEC), QinetiQ North America (QNA) through the acquisition of OSEC, Barling Bay, TASC, and then ENGILITY through acquisition and merger with TASC.  Leaving ENGILITY, Gary became Growth Lead at E3R in 2017. In pursuit of challenging and highly competitive procurements, his win-rates are above the industry average for both new and incumbent work, and he has successfully broken into new markets across DoD. He also continues to actively support the San Diego Chapter of the Armed Forces Communications Electronics Association (AFCEA) as a member of the AFCEA San Diego Board of Directors. Gary received numerous awards including the Defense Meritorious Service Medal and the Bronze Star Medal.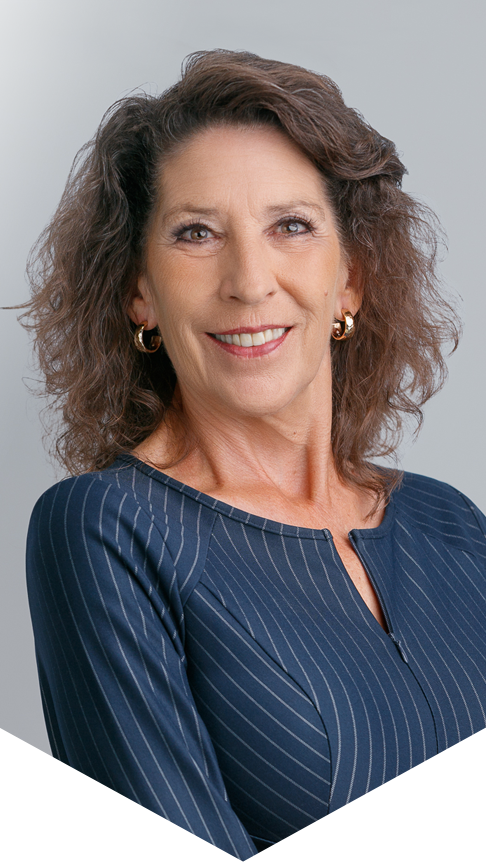 Vice President & Chief Business, Administration and Financial Officer
Lorraine Banner is the CFO for E3R. She possesses 25 plus years of experience in operations and financial management. This expertise is demonstrated in client relations, financial management, recruiting, project management and complex life cycle management support programs aspects of E3Rs operations. Lorraine's other trusted responsibilities are the management of E3R's benefit plans, reporting requirements and managing all audits.
Lorraine discovered her natural interests in high school where she enjoyed working with numbers and solving problems. Her first job was working at a senior services center that provided lunches and networking to retired seniors. Each subsequent job, new opportunities were selected that would increase her knowledge and continue to develop new skills. While attending college her accounting professor strongly encouraged her to pursue financial accounting positions. This advice was taken to heart and with each new opportunity she continued to gain depth and expertise in financial matters. To this day, her philosophy is simple and has served her well "If you work, find your happy place–be passionate and enjoy what you do".
Lorraine's career started as a paraprofessional for CPA firm. Progressing forward, she became a staff accountant for a construction company and was then promoted up to Controller. Continuing through her career, she worked for several large corporations carrying out and implementing change that propelled these companies to continued financial success. Prior to E3R, Lorraine worked for QinetiQ North America where she was responsible for the financial management of a division consisting of a large group of government contracts within QNA's Systems Engineering and Technical Assistance Group.
In her spare time, Lorraine enjoys photography and volunteer work for the United States Marine Corps (USMC) where she serves as an administrator of family support groups. Lorraine travels to and attends every School of Infantry graduation donating her photography skills to take pictures for families that cannot attend. As a Colorado native, you can expect to see her cheering on the Denver Broncos.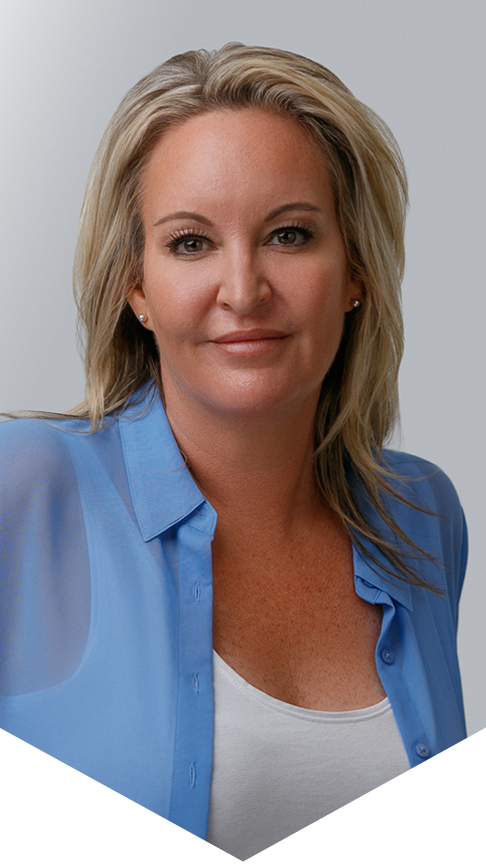 Morgan Henry is E3R's Human Resources Manager. She is a true native, born and raised in San Diego, with her bachelor's degree in Public Administration from San Diego State University. She has a Certificate in HR Management from Chapman University. Her professional certifications include a PHR and an IPMA-SCP. She is a member of the National Society of Human Resources (SHRM) and the California Chamber of Commerce (CalChamber).
Morgan began her professional career as a Human Resources Assistant for an engineering firm in 1997. She has held positions in all fields of Human Resources in many different industries with organizations throughout San Diego such as Corky McMillin Companies, Waxie Sanitary Supply, Commercial Metals Company and the County of San Diego.
She is an experienced Human Resources Professional with a demonstrated history working with leadership & management teams. Morgan is skilled in HR management, onboarding, benefits & compensation, and leave administration. Her background includes strategic operations, policies, procedures, and employee relations.
With a long family history of Veterans, Morgan understands E3R's dedication and commitment to excellence. In her personal life, she enjoys the beach and going to the desert with her family.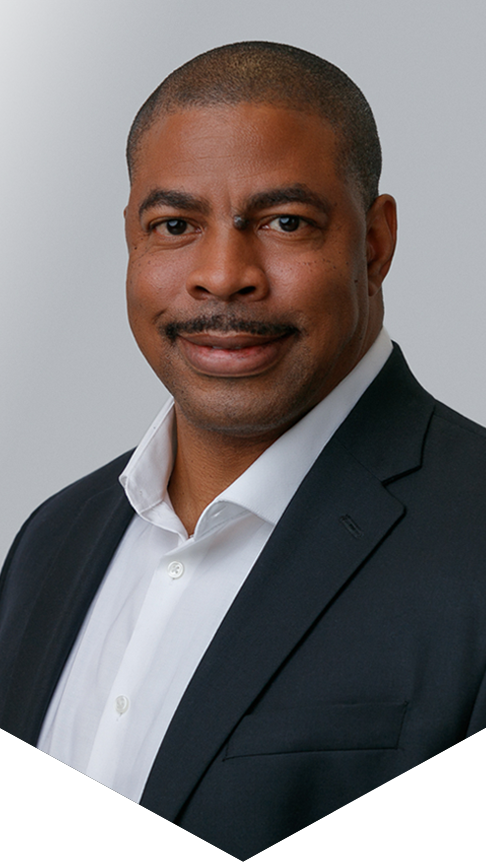 Chief Information Officer
James Jacob serves as the Chief Information Officer responsible for E3R's information technology, cybersecurity and infrastructure, applications data, and provides strategic oversight of DoD accreditation and Risk Management Framework (RMF) policy. James is charged with the creation of strategic Information Technology (IT) initiatives that align with E3R culture and long-term goals.
James enlisted in the United States Marine Corps in 1992, and after a successful career with the Marines he decided to enlist in the United States Navy in 1998 and became a Chief Petty Officer in 2008. His tours of duty included: Marine Aircraft Group (MAG)-49, Marine Aviation Logistics Squadron (MALS)-26, MALS-12, the Pentagon, the Office of Naval Intelligence (ONI), USS Chafee (Pre-Commissioning), the Center for Information Dominance (CID) Hawaii, Kabul Afghanistan, USS Chief, USS Dextrous, USS Warrior, and CID San Diego California.
After retiring from the Navy, he continued to support the military serving as an Information Assurance (IA) Professional for PAE Southern California Offshore Range (SCORE). Quickly became an integral player in PAE SCORE being awarded their Authorization To Operate (ATO) as well as the first Range Operating Center to successfully pass their Command Cyber Readiness Inspection (CCRI) their first time up. James held various cybersecurity roles at the Naval Information Warfare Systems Command (NAVWAR) / Program Executive Offices (PEO) C4I PMW 240 and PMW 790, as well as San Diego County.
James is an IT graduate from National University and holds several cybersecurity certifications. James also enjoys spending time with his family, traveling, and practicing Martial Arts in his spare time.
His personal awards include the Meritorious Service Medal, Navy and Marine Corps Commendation Medal, Navy and Marine Corps Achievement Medal, Enlisted Surface Warfare Insignia, and Information Dominance Warfare Insignia.